Bosch 2000 & 3000 Alarm & Security Systems
You work hard for the things that you own, and your home is your sanctuary. So, if an intruder
breaks into your home, the pain and loss that you feel is not just about the items destroyed or
stolen, we know they can be replaced but what is often the hardest part is dealing with your loss of
peace of mind and that sense of security that your home once provided.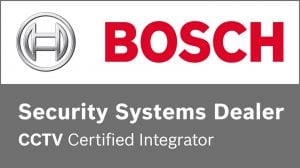 The Solution 2000 &; 3000 alarm panel series from Bosch Security Systems offers the perfect home
solution. Bosch have created a security system that has all the technology it needs to identify
intruders to your home, without being hard to use.
With large-scale broadband communications already a reality in Australia and New Zealand, and the
installation of services such as the National Broadband Network, knowing how your intrusion panel
is going to handle and report alarms is becoming increasingly important.
While offering the same telephone line capabilities as existing intrusion panels, the Solution 2000 &
3000 also have available a range of communications extension modules that integrate directly with
the panel and provide options such as mobile communications via the GSM & GPRS networks, along
with IP reporting through the Internet.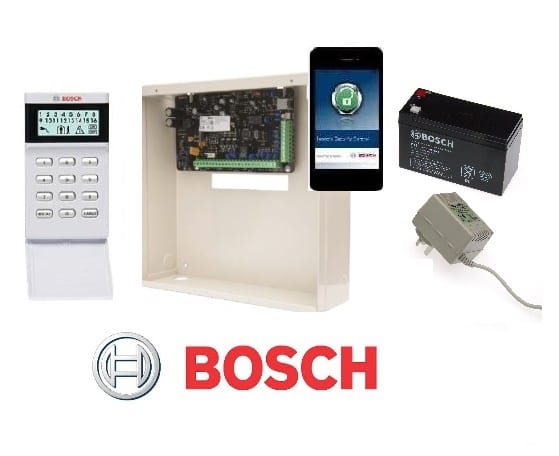 The IP connection option makes the panel fully NBN ready with the majority of monitoring centres in
Australia & New Zealand able to handle the IP communications.
The Solution 2000 & 3000 intrusion panels have a variety of codepad options that allow you to tailor
the user experience to your personal requirements and your home. The LCD Icon codepad offers a
small and unobtrusive interface to complement the decor of any home and the simple Icons make it
easy to identify the status of your system at all times.
The LCD Alphanumeric codepad displays information in real text allowing you to quicky identify the
cause of any alarm, and even to control multiple household areas simultaneously (such as separating
the main house and an external garage or shed).
The Touchscreen codepads allow you to turn your intrusion panel into a true lifestyle product with a
variety of simple to use and aesthetically pleasing options and additional features.
Specifically the Solution 2000 intrusion panel with the included wireless keyfobs that allow you to
arm & disarm your system, control external outputs and trigger a panic alarm if you cannot reach
the panel's codepad.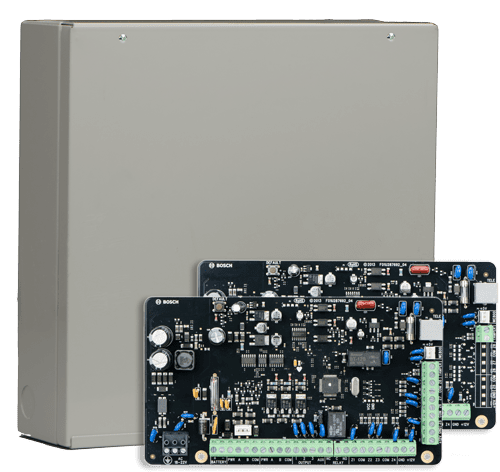 Alternatively, upgrade to the power of wireless with the Solution 3000 which includes the option to
integrate with the Bosch RADION range of wireless transmitters. With a growing suite of wireless
products such as motion sensors, door & window reed switchs, and remote keyfobs, Bosch RADION
continues to create new options for how you manage your home security.
If you want to manage your security away from the home, just load up the Bosch Remote Security
Control Plus1 app and you'll have full control of your intrusion panel through your AndroidOS or IOS
smartphone. Arm and disarm your system, trigger outputs to run external devices (such as roller
doors, air conditioning units, or smart lighting systems), or simply check what time the kids left in
the morning for school – all of these features and more and built in to the intuitive and quick Bosch
RSC + app.
These systems support up to 8 fully programmable zones on the Solution 2000 and 16 fully
programmable zones on the Solution 3000, this range of intrusion panels is suitable for any home,
and even some commercial premises.
Additionally, it supports for up to four codepads on both panels and the ability to be split in to two
separate partitions on the Solution 3000, you have the flexibility of one security system that can act
as two. Both the house and garage/granny flat can be covered by the one system at one cost. Each
partition can even report to a different monitoring centre if desired – the perfect arrangement for
shared premises such as duplex houses or commercial properties.
Want a cost effective, quality alarm system for your home that will grow with you then check out
both the Solution 2000 & 3000 and contact us today